News
The best anti-aging products in 2023
by Chaminda Matharage Don on Apr 17, 2023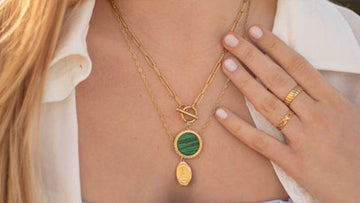 As every girl and woman seeks the best anti-aging products in 2023, we'll help by revealing the five best anti-aging creams and serums in 2023.
As we age, our skin starts to change in texture and nature, and many women may have concerns about signs of aging.
So imagine that introducing anti-aging products to your skincare routine can solve skin problems and boost your confidence and radiance.
You will find anti-aging creams or anti-aging serums that support your skin concerns, whether they are wrinkles, fine lines, pigmentations, puffiness, or dark spots.
Here are the five best antiaging products in 2023:
Esthederm Intensive Hyaluronic Cream
If you seek anti-aging cream that plumps your skin surface and depth, then Esthederm Intensive Hyaluronic Cream is your savior product.
The Esthederm Intensive Hyaluronic Cream fills the wrinkles and lines of the complexion through deep hydration thanks to its potent ingredients.